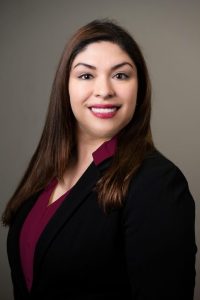 Elizabeth Parra-Cox joined the Law Offices of Ryan Henry, PLLC as a briefing clerk in 2015.
She has a Master of Jurisprudence from St. Mary's School of Law (2018), as well as her Bachelor of Arts in English Language and Literature (2013) and Master of Public Administration Degree (2014) from St. Mary's University.
A native of San Antonio, Elizabeth enjoys kickboxing, running and reading. She lives with her husband, two dogs (Bruiser and Rex), and two tanks of fish.