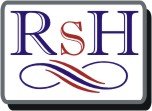 The Law Offices of Ryan Henry, PLLC is dedicated to the efficient, effective, professional and high-quality representation of local governmental entities, such as municipalities, counties and special districts.
Not every local governmental entity needs or can afford to have a full-time attorney in-house. However, all of them need competent legal representation in order to maneuver the minefield of legal issues they face every day. Most entities are looking for a lawyer skilled in the nuances of governmental representation, along with a personality and relationship they can trust.
Local governmental entities have very particular needs — from constitutional obligations to specialized whistle blower rules, to open meetings and open records requirements and sovereign immunity. The rules are very different when working with a governmental entity client. The Law Offices of Ryan Henry is distinctively familiar with those very different rules. Contact me to see about adding us to your local government team.
Office:
Law Offices of Ryan Henry, PLLC
1019 Central Parkway North, Suite 108
San Antonio, Texas 78232
Phone: 210-257-6357 • Fax: 210-569-6494