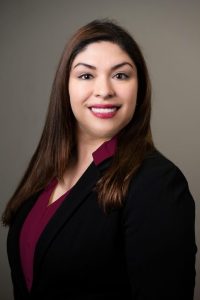 Elizabeth Parra-Cox joined the Law Offices of Ryan Henry, PLLC in August 2015 as a part-time law clerk.
Elizabeth graduated from St. Mary's University in 2013 with a Bachelor of Arts in English Language and Literature. She received her Master of Public Administration degree in 2014.
Most recently, she graduated with a Master of Jurisprudence from St. Mary's School of Law in June 2018.
A native of San Antonio, Elizabeth enjoys kickboxing, running and reading. She lives with her husband, two dogs (Bruiser and Rex), and two tanks of fish.