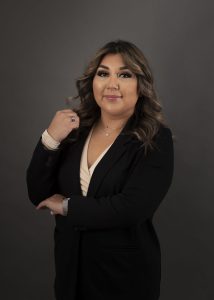 Ashley Tello joined the Law Offices of Ryan Henry in April 2019 as a legal secretary before being promoted to Paralegal in 2020.
In June 2020, Ashley was promoted to a paralegal position, with a focus on the general counsel side of the practice.
A native of Mission, Texas, Ashley earned her bachelor of arts degree in Criminal Justice from St. Mary's University in May 2019. She was the first person in her family to attend and graduate from a university, and she plans to continue her education by enrolling in law school.
Ashley enjoys spending time with her family and traveling.